---
Film France by CNC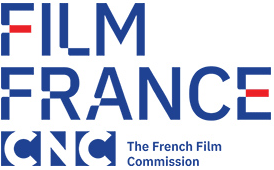 Film France is a permanently open door for production companies and individuals prepping to film in France. We rely on a network of over 30 local film commissions throughout the country that offer free information on locations, local crews and facilities.
Film France provides assistance with financing your project in France: Coproduction and the whole support system or the tax rebate for international production.
We also help you contact the appropriate agencies regarding locations, filming permits, as well as information concerning working as a non-EU citizen, labour rates, studio facilities, post-production facilities, VFX-vendors, animators, suppliers and talents...

Do not hesitate to come to us with your project, even in early stages!
We are present at events such as the Cannes Film Festival, the Berlinale, as well as other fairs and professional meetings throughout the world every year. We also have a representative office in Los Angeles and are supported by the diplomatic French network around the globe.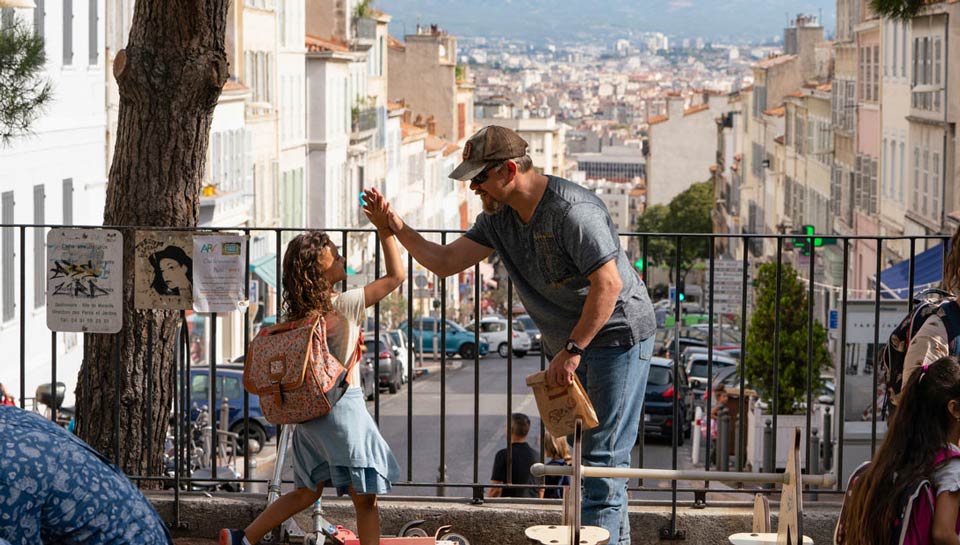 Stillwater Focus Features
Top 5 reasons to work with France
France offers, more than ever, strong and cost-effective opportunities as a production base.
1. TRIP / Tax Rebate for International Production
The TRIP supports non French projects that are completely or partly made in France.
France's latest evolution of its Tax Rebate for International Production going up from 30% to 40% on ALL eligible expenses when you spend a minimum target of 2 million euros on VFX in France.
2. Access / An unbelievable and affordable range of filming locations
France enjoys a breath-taking range of locations, from natural landscapes to iconic monuments: everything you need to bring value and style to your production. Don't forget that Film France/CNC and its network of more than 30 film commissions can support you with that!
3. Talent / Highly trained crews
French crews contribute every year to the production of 300 French features, 5000 hours of French television shows as well as more than 1230 days of non- French projects shooting days.
4. Technology / Where Creativity meets Innovation
From world-renowned animation schools to motion capture, green screen shooting, real-time VFX and VR companies, France combines creativity, knowhow and innovation to satisfy every producer's need
5. Studios / State of the art facilities
Top level facilities around Paris and in the South of France, including animation studios, digital labs and VFX houses that have worked on major productions such as The Last Duel, Arcane, The Serpent Queen… French crews and studios work fast with a spirit of initiative, which seduces even the most demanding directors such as Wes Anderson, Ridley Scott, Christopher Nolan, Pablo Larrain, Stephen Frears, Martin Scorsese, Steven Soderbergh, Clint Eastwood, Christopher McQuarrie, Tom MacCarthy or David Fincher.
The Last Duel 20th Century Studios
Tax Rebate for international productions - TRIP
Value
The tax rebate amounts to 30% of the eligible pre-tax expenditures

It is capped at €30 million per project

Eligible expenditures are taken into account at up to 80% of the total budget
Accessing French trip
The TRIP is available for companies that:
are subject to corporate income tax in France.
act as the production services company for the sequences filmed or made in France.
Companies can be specialized in servicing, or be a regular. Production company or an animation / visual effects studio, a subsidiary of the UK or US producer, a SPV, etc.
Qualifying productions
To qualify to the TRIP, a project must:
be a fiction film (live action or animation, feature film, TV, web, VR, short film, TV special, single or several episodes of a series, or a whole season…).
pass a cultural test.
shoot at least 5 days in France for live action production (unless VFX/post-production).
Live-action VFX projects are eligible to the TRIP provided: 15% of the shots, or on average one and a half shots per minute, are digitally processed (on the whole film). AND more that 50% of the French spend is VFX/post-production expenditures.
Minimum spend requirement
A minimum of €250K (or at least 50% of the production budget, whichever is lowest) must be spent on French qualifying expenditures.
Guidance
The French Dispatch The Walt Disney Company
About
Film France, the French Film Commission is now located at the CNC.

Film France/ attractiveness Department
Direction du Numérique
291 boulevard Raspail - 75675 Paris Cedex 14 - France
Tel +33(0)1 44 34 34 33
filmfrance@cnc.fr
Mathieu Ripka
Head of Film France
mathieu.ripka@cnc.fr
Caroline Julliard-Mourgues
Deputy head of Film France
caroline.julliard-mourgues@cnc.fr
Laurie Ades
Production Support & promotion manager
+33 1 44 34 35 68
laurie.ades@cnc.fr
Joanna Lorblanchet
Promotion & Production Support manager
+33 1 44 34 35 66
joanna.lorblanchet@cnc.fr
Carl Thierry
Tax Rebate manager
+33 1 44 34 37 71
carl.thierry@cnc.fr
Jérémie Dubernet-Hardy
Assistant manager
jeremie.dubernet-hardy@cnc.fr