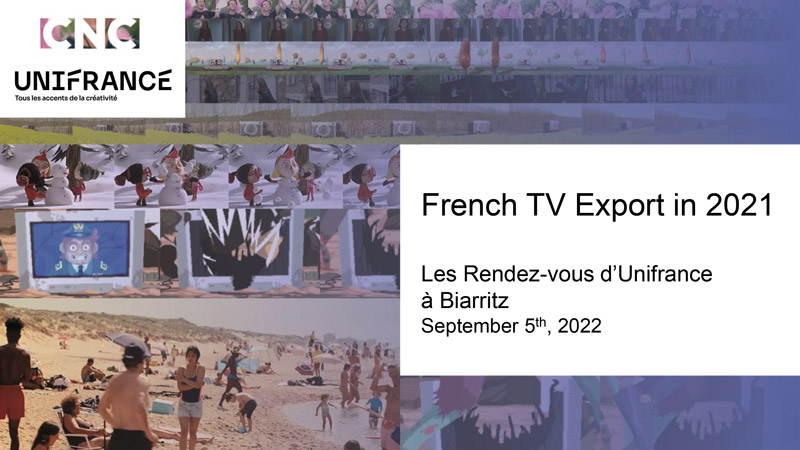 Type of publication : Prospective study
Year :

05/09/2022
For the 28th edition of the Unifrance Rendez-vous in Biarritz, the National Centre for Cinema and the Moving Image (CNC) and Unifrance released their annual report on the export of French audiovisual production.
In 2021, exporters of audiovisual programmes were still feeling the impact of the pandemic on business, but demand for content remained very high all around the world. Given this context, export of French audiovisual programmes (sales, pre-sales, and investment in coproduction) recorded a particularly high level with a total of 375.9m € (up 6% compared to 2020), thereby setting a new all-time record over that which was set in 2020.