---
Six producers, based in Benin, Burkina Faso, Congo DRC, Côte d'Ivoire and Senegal are selected to participate in a week of training, workshops and meetings within the 75th edition of the Cannes International Film Festival. The participants will be accredited to the Festival and will take part in a selection of events, in collaboration with the Francophone partners, the French Institute, the pavilion of the African Cultural Agency, the Film Market, etc.

The "DEENTAL-ACP" programme was launched in July 2020 by the CNC, with the financial cooperation of the European Union and the support of the organization of the African, Caribbean and Pacific States (OACPS). Meaning "together" in Peul, "DEENTAL" is a mechanism by which projects originating in ACP countries and beneficiaries of support under Aide aux cinémas du monde (ACM) and/or the Fonds pour la jeune création francophone (JCF) can be awarded financial bonuses. A second component of the project is dedicated to implementing capacity-building actions to support the structuring of the audio-visual sector in ACP countries.

The invited producers will be in Cannes from May 18 to 24, 2022.
Selected producers
Arcade Assogba
Arcade Assogba
Now film producer, Arcade Assogba has been since 2010 production manager and fixer on several international films shot in Benin. He has collaborated with several renowned creators. In 2012, he set up a production company in Cotonou,
Kiti-Kili Films
, through which he produced his own short films before embarking on the accompaniment of projects by known and lesser known authors of the Beninese artistic scene.
Arcade Assogba studied cinema at the Cinematographic Institute of Ouidah - ICO. He also holds a master's degree in humanities and social sciences from the University of Paris 1 Panthéon Sorbonne (France) after a master's degree in law from the University of Abomey-Calavi (Benin).
Arcade Assogba is currently working on
Sous les Soleils du Tchaa
, a feature-length documentary by Evelyne Agli,
Probo Koala
, a feature-length fiction film by Ousmane Aledji and
Le Procès des Femmes
, a short fiction film by Giscard Dah-Fonton.
Laurent Bitty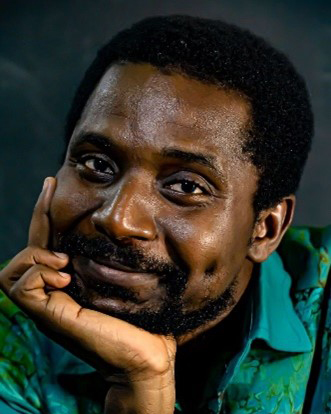 Laurent Bitty DR
Graduated from a Master's degree in Dramatic Arts in 2012 and a Professional Master's degree in Museology in 2014 at the National Institute of Arts and Cultural Action, Laurent Bitty was in Senegal, and more precisely in Saint-Louis at the University Gaston Berger, for his Master's degree in production and direction of creative documentary.
At the end of this training, he committed himself to the promotion, training and dissemination of the documentary genre in Côte d'Ivoire. He organizes residencies of writing, production and documentary realization in different cities of Côte d'Ivoire.
He participated in several productions of series (Mtv Shuga Babi 1&2, Les Coups de la Vie 1...), documentaries (Traverser, La Case d'Anoumabo...), and fictions in his country as first and second assistant director, as well as director.
He is currently president of Africadoc-Côte d'Ivoire and teaches drama and film production at the Institut National Supérieur des Arts et l'Action Culturelle (INSAAC). He also accompanies several projects as a producer.
Emmanuel Lupia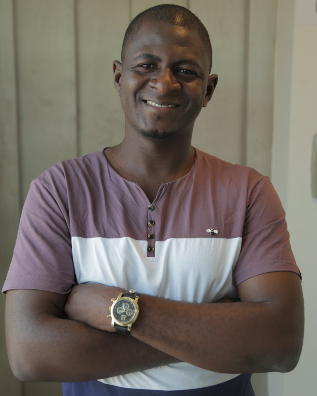 Emmanuel Lupia DR
Emmanuel Lupia is a Congolese producer who started his career after his training in film professions at the ateliers actions in 2012.
In 2014, after two years of experience as an assistant to the director of Viva-Riva Djo Munga, he created Tosala Films, an audiovisual and cinema production company, based in Kinshasa that produces and directs fiction films, documentaries, commercials, etc.
His company has produced and directed the short film Mosinzo, the feature film Matshozi (best film at Cinef 2016), the sitcom Kelasi, as well as commercials for Vodacom and communication agencies. The last big hit that brought him international recognition was the feature film Maki'la by Machérie Ekwa (Berlinale selection 2018, Golden Screen 2018, Audience Award Cologne 2018).
Emmanuel has also participated in several documentary writing workshops and residencies including Africadoc in Burkina-Faso, Tenk in Saint-Louis, Senegal, Ouaga Film Lab in 2019 and Yaounde Film Lab in 2020.
Currently, he is developing the Lisapo Film Lab Festival Semaine du Film Congolais in Kinshasa. And is the bearer of two feature films in development including Zaïria by Machérie Ekwa and a successful series in Kinshasa Sur le Canapé with the artist Gaz Mawete, sponsored by Vodacom DRC.
Khadija Mahfou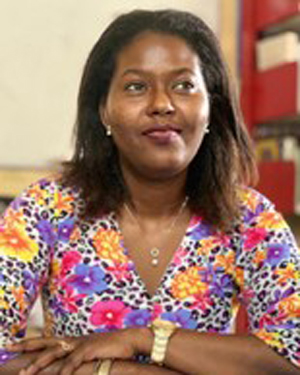 Khadija Mahfou DR
Khadija Mahfou graduated in Journalism and Communication at the Institut Supérieur d'Entrepreneurship et de Gestion (ISEG) in 2013, with an experience of more than eight years in the field of information and communication.
In 2015, she joined the Lydel Com Group and became a production assistant. She handled the executive production of several institutional films and infomercials for private companies. She also coordinated the production of the Ivorian series Ma Grande Famille in Dakar, with the Ivorian director Akissi Delta.
As a producer, she participated in the third edition of Ouaga Film Lab, with Senegalese director Pape Lopy, in September 2018, and then in December of the same year in the workshop "Le Grand Voyage" initiated by the Franco-Senegalese director Alain Gomis in collaboration with the Cantonal School of Art and Design and the Head with Swiss and Senegalese students.
She accompanied Senegalese director Momar Talla Kandji in bringing his feature film project to the fourth edition of Ouaga Film Lab held in September 2019. She also attended Sentoo's writing residency in Morocco following the production and co-production workshop organized during the Marrakech International Film Festival in December 2019.
She accompanied the feature film Le Mouton de Sada, currently in post-production, and worked as a production manager on Arnaud Desplechin's film Frère et Sœur, shot in part in Senegal.
Kady Traoré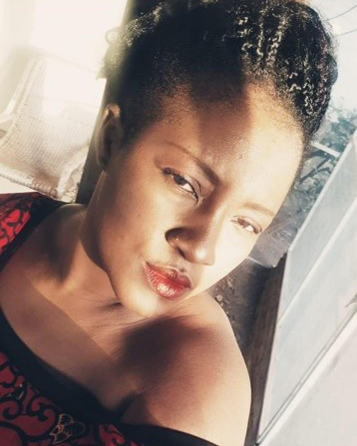 Kady Traoré DR
Kady Traoré is a Burkinabè producer and director born in Bobo Dioulasso in the west of Burkina Faso. Arrived at the cinema in 1998 as an actress, she plays in several feature films and TV series. In 2013, at the Institut supérieur de l'Image et du Son, she graduated with a degree in image.
She made a name by producing low-budget films, to meet a need for content in theaters in Burkina, but also, in order to make young qualified technicians work; produce in the absence of any financing system in Burkina Faso. This production system has allowed to maintain theaters functional, while they were closing successively in most African capitals.
Through this commitment she created the production company Athena films in 2014. In 2020, the company expands and welcomes 2 young producers: Jean Marc Dindané and Seydou Porgo. Writer, director and trainer, she produces and accompanies several projects of young talents.
Honoré Yaméogo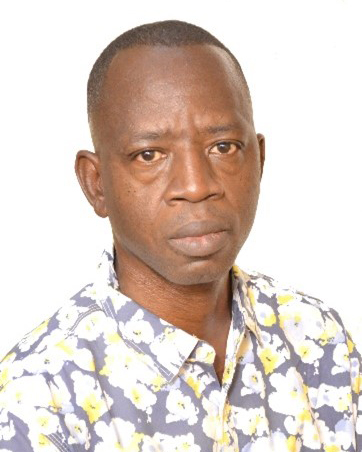 Honoré Yaméogo DR
From Burkina Faso, Honoré Yameogo has a degree in marketing management. After holding various administrative positions in the music, theater and film industry, he created his production company Onezik in 2017.
In 2019, Onezik signed the release of its first production, the feature documentary Le cimetière des éléphants by Eléonore Yameogo, in co-production with Vraivrai Films (France). The film was selected at the FESPACO of the same year and in a dozen festivals around the world.
At the end of 2019, Honoré Yameogo, moved to Dakar for 12 months, joining the program "Become a Producer" organized by Cinekap. This Senegalese stay will result in the co-production in 2020, with the producer Oumar Sall of two short fiction films: La danse des béquilles by Yoro Niang and Anonymes by Fama Sow. Both films have been selected for the 2022 edition of the Vues d'Afrique festival (Canada).
In 2021, the feature documentary Prisme, co-directed by Rosine Mbakam, An Van Diederen, and Eléonore Yameogo, will have its world premiere at the New York Films Festival. A co-production of Onezik, Tandor Production and Elektrischer Schnellseher.
Since 2021, Honoré Yameogo is developing new projects with directors from Senegal, Chad and Burkina Faso.