---
The "DEENTAL-ACP" programme was launched in July 2020 by the CNC, with the financial cooperation of the European Union and the support of the organization of the African, Caribbean and Pacific States (OACPS). Meaning "together" in Peul, "DEENTAL" is a mechanism by which projects originating in ACP countries and beneficiaries of support under Aide aux cinémas du monde (ACM) and/or the Fonds pour la jeune création francophone (JCF) can be awarded financial bonuses. A second component of the project is dedicated to implementing capacity-building actions to support the structuring of the audio-visual sector in ACP countries.
The selected producers will be in Cannes from May 16th to 23rd, 2023.
Selected producers
Ico Abreu (Dominican Republic) – I.A. Films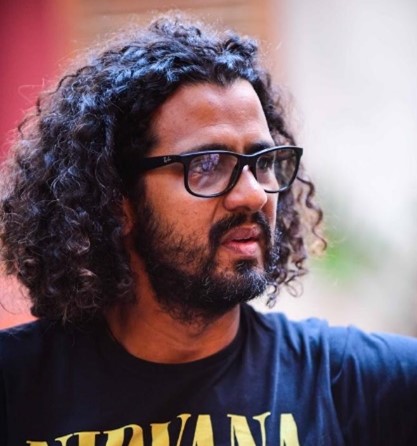 Ico Abréu
Ico Abréu, architect, planner & production designer by training, and filmmaker by calling. As a Fulbright Fellow attained a Master of Community Planning from University of Cincinnati (UC). With over 20 years of experience in TV, radio & film production, Ico has carried out scriptwriting, film, and production design studies. Currently a professor at both the schools of architecture and communication at PUCMM (Meritorious Professor, 2011), Ico has lectured in Mahasarakham University (Thailand), Istanbul Technical University (Turkey), and has been an Assistant Professor in UC.
Ico has exhibited experimental audiovisual art projects in Dominican Republic and USA, has written/directed several short films, and has co-produced as well as performed in several Dominican films. He is currently working on the development of two long feature films.
Natasha Craveiro (Cape Verde) – Korikaxoru Films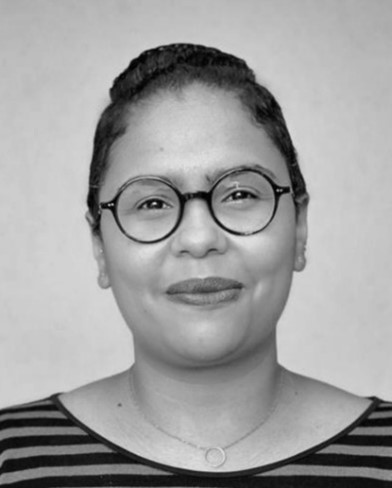 Natasha Craveiro DR
Natasha Craveiro Ceuninck was born in Mindelo, on the island of São Vicente, Cape Verde, and has a degree in Sociology. After several years of experience in the corporate world, she co-founds, in 2017, the production company Korikaxoru, Films. She produced and wrote the short film "Dona Mónica", produced the feature films "The Master Plan" and "OMI NOBU", which got the etalon d'or at FESPACO 2023, all projects from her own production company and directed by Carlos Yuri Ceuninck.
She carried on several local production, such as "Saudade do Futuro", by Brazilian director Anna Azevedo and "La Colinne Parfumée, by director Abderrahmane Sissako. Also worked with local production of some scenes for the new film by Polish director Pawel Pawlikowski.
In addition to producing, she writes and directs, having released the documentary "mama" in 2022, which was selected for the Mostra de Cinema Internacional de Sao Paulo 2022. She is in the production phase of a documentary, written and directed by herself, "Pirinha". This project has been selected for KodougouDoc's writing residency in 2021 and for the DocA 2021 development fund.
Still in 2022, she was the curator of the Brazilian Festival Adélia Sampaio.
She is a member of the Capeverdian National Cinema Nucleus.
Wendy Espinal (Dominican Republic) – Colectivo Cinematografico 81
Wendy Espinal DR
Dominican filmmaker and cultural manager. She bases her work on research, process and meaning.
She has worked on multiple audiovisual and cultural projects, including award-winning feature films such as "Canción a Una Dama en la Sombra" (Carolina Astudillo – Spain), "Cocote" (Nelson Carlo de los Santos - RD/Argentina/Germany/EEAA), "La Fiera y la Fiesta" (Laura Amelia Guzmán & Israel Cárdenas), "Petra" (Jaime Rosales – ES/FR/DIN), "El Silencio del Viento" (Alvaro Aponte – PR/RD), "El Rey de la Habana" (Agustí Villaronga - Spain/RD), "El Cosmonauta" (Nicolás Alcalá - Spain); series such as "The Crown" (Netflix), "Jack Ryan" (Paramount/Amazon), "The President" (Gaumont/Amazon), "West World S3" (HBO), "Dreams Without Borders" (Aljazeera) and "From Bahía to Brooklyn" (VPRO Holand); as well as festivals and projects for organizations such as Latin Grammys, VPRO Holanda, Documenta Madrid, Casa de América, Círculo de Bellas Artes, MataderoMadrid, Teatro Circo Price, Residencia de Estudiantes, Plan Internacional, Cesal Dominicana, Festival Presidente de Música Latina, Ministerio de Turismo de RD and Centro León.
She is currently developing as a creative producer the projects "Tres Balas" (Genesis Valenzuela – RD / Spain), "Granddaughter of My Grandmother" (Tatiana Fernández Geara – RD / Italy) and "Not All Girls" (Carolina Astudillo – Chile / Spain), and also as director the documentary essay "We all came in the same boat" (RD / Haiti) and the documentary feature "Dalila" (RD / Spain) with producer Celinés Toribio.
Her film work has been supported by Programa Ibermedia, Fonprocine RD, Berlinale Talents, ICAA Spain, ICEC Catalonia, UN Women, E. León Jiménez Art Contest, Locarno IFF, Havana International Festival of New Latin American Cinema, Guadalajara IFF, MiradasDoc, Panama IFF, Trinidad & Tobago IFF, Directed by Women Spain, Iberdoc, among other international organizations and film festivals.
She is a promoter, founding member and part of the Direction Committee of ACÚ – Dominican Association of Documentary Filmmakers.
Gilbert Mirambeau (Haïti) – Muska Films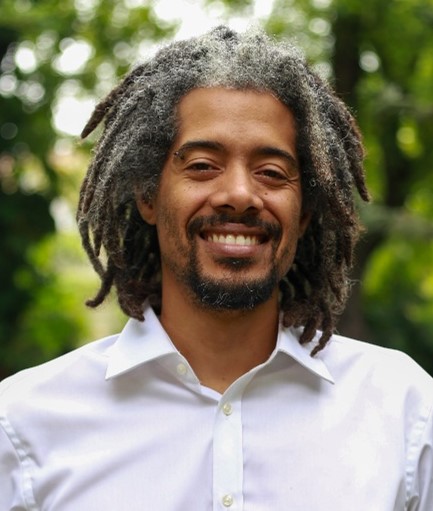 Gilbert Mirambeau DR
Gilbert Mirambeau Jr. is a producer, writer and activist. He is the general manager of Muska Group, a leading production company based in Haiti. In 2015, he co-founded Muska Films to produce socially engaged films exploring themes on society and politics. In 2017, he produced his first feature, Kafou, which was nominated for best film at Austin Film Festival and won Best Feature at FEMI and ECU film festival. Later on, he co-produced Kidnapping Inc. scheduled for 2023, the documentary With Naomie (2022) and Brave, a Short Documentary in 2021. Today, Gilbert is developing his next projects such as Dorval Street (Fiction | 2024) and The Other Side of the Sea (Documentary | 2024).
Candy Radifera (Madagascar) – Endemika Films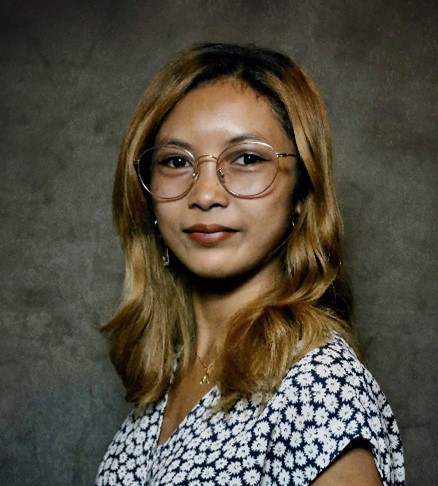 Kady Traoré DR
After her studies in multimedia, Candy Radifera decided to follow the training in documentary production organized by Doc Monde and to join the Endemika Films team. In parallel to her role as production manager and distributor, she finished in 2022 her studies in Master 2 Finance at INSCAE (Madagascar) and IAE Lyon (France) after which she assumed the administrative and financial management of Endemika Films
Adja Soro (Côte d'Ivoire) – Studio KÄ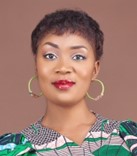 Honoré Yaméogo DR
With a degree in Finance and Management, Soro Adja made her professional reconversion in 2015 and turn to the production of youth cultural content. She created and manages Voyelles, a publishing house that promotes African culture to children through the youth magazine and creative workshops.
A born scriptwriter, she decided to produce African stories with universal messages, in relation to contemporary issues. In 2019, she co-founded with the investment fund Azimuth Capital, the first animation studio managed by a woman in Côte d'Ivoire: Studio KÄ. Through the editorial line that she institutes within this studio, Adja brings to the forefront in a playful way subjects such as family, the history of ancient African civilizations, education... The productions of these two companies meet with a certain success on the local and international markets.
Recognized by her peers, Adja is now the Vice-President of the Ivorian Association of Animation Film AIFA. She is a member of the International Academy of Television Arts & Sciences.
Adja is also solicited throughout the world to participate in international book and animation events as a lecturer, film competition jury, film project reader...