---
From The French Dispatch (by Wes Anderson) in Angoulême to Emily in Paris (by Darren Star for Netflix) in the capital and The Last Duel (by Ridley Scott) in Dordogne – what these three major US productions have in common is that France was chosen as the location for filming the adventures. In 2021, 15,564 days were spent filming on French soil, which was 25% more than in 2019. Each film shoot in France is hosted, organised and overseen by the film commissions, which are also known as welcome centres for filmmakers. As members of the Film France/CNC network, located throughout the country, they work in the background to carry out the general interest mission of facilitating the direction, production and post-production of projects in the regions. "We are one of the links in the regional policy chain, supporting the film and audiovisual industries", explains Pauline Le Floch, who is head of the Atlantic Loire Valley commission. Her commission, which hosted the filming of Nos cérémonies (by Simon Rieth), selected for International Critics' Week, was one of twenty-four present at the 75th edition of the Cannes Festival. They all work day in, day out to promote France as a location for filming, but also to optimise the economic and cultural impact filming has on the regions.
Saumur Sébastien Gaudard
In addition to the Paris area, which is the number one for filming, what is attractive about other regions is the diversity of their sets and vitality of their audiovisual sector. "Fifteen years ago, we hosted one film shoot a year. In 2021, we provided assistance on 43 films," explains Marin Rosenstiehl, who is head of the Occitanie film commission, which oversaw the filming of Brother and Sister (by Arnaud Desplechin), Smoking Causes Coughing (by Quentin Dupieux) and Libre Garance! (by Lisa Diaz), in competition at Cannes 2022. "We started from scratch; we had to be proactive at festivals and professional meetings. Word has got around and some production companies have been coming back to us several years in a row." We have had some requests from foreign production companies, and in particular platforms like Netflix, Amazon Prime and OCS. "We have noticed an increase in international requests in comparison with the last three or four years when they represented only 10% of our activity," explains Marin Rosenstiehl, whose film commission assisted with part of the filming of Ridley Scott's most recent film, The Last Duel, in 2020. This growth, despite the pandemic, is explained in particular by the gradual increase in the Tax Rebate for International Production (TRIP) introduced in 2009 by the CNC and Film France, which in 2016 went from 20% to 30%. And it was increased to 40% in 2020 for fiction films for which the amount spent on the production of visual effects on French soil is at least two million euros. In 2021, 92 foreign projects benefited from the TRIP, which is 25% more than in 2019.
Celebrating the country's diversity
Providing advice on financial support from local authorities, finding suitable service providers, helping to obtain filming permits or even identifying unusual locations is what the film commissions do on a daily basis. When it comes to sets, they compete to find ingenious ways to adapt to requests, or even anticipate them, in order to inspire filmmakers' imagination.

A few years ago, we worked on sets that could represent several regions of the world. For instance, the white houses with blue shutters on the island of Yeu, which are reminiscent of Greece, or the park in Maulévrier, between Nantes and Angers, which transporJapants us to.
Pauline Le Floch
Head of the Atlantic Loire Valley commission
For the filming of Christopher Nolan's film Dunkirk in 2016, Pauline's region lent the commission of the Hauts-de-France region (Northern France), the Maillé-Brézé for three months - a unique, former wartime escort ship that was transformed into a museum in 1988 and has been moored on the Quai de la Fosse in Nantes since. According to the head of the film commission, "moving the ship and getting it to move to the north of France" was a major challenge.
The Maillé-Brézé leaving Saint-Nazaire for Dunkirk © Presse Océan
In the Atlantic Loire Valley region, the seafront and castles which are "smaller than those in the Centre region, but private and furnished with turnkey interior decorations" are prime locations for filming. In addition to the Film France/CNC database of national sets, directors can find inspiration on a dedicated page of the commission's website, which highlights the diversity of the Loire territory, from coastal landscapes to medieval architecture and industrial sites. "We also assist owners, local authorities and companies with the listing of their sets," says Pauline Le Floch. "And we train them to host film shoots." The old town of Le Mans, particularly the Cité Plantagenêt district, also attracts many production companies. They come here to shoot period films and to recreate medieval Paris. "It's almost like an open-air studio," says Pauline Le Floch."Urban furniture, such as bins and benches, has been designed so that it can be dismantled during filming." At the moment, the department of Mayenne (Western-central France) is hosting the crews of La Bataille de Farador, a Canadian medieval fantasy comedy.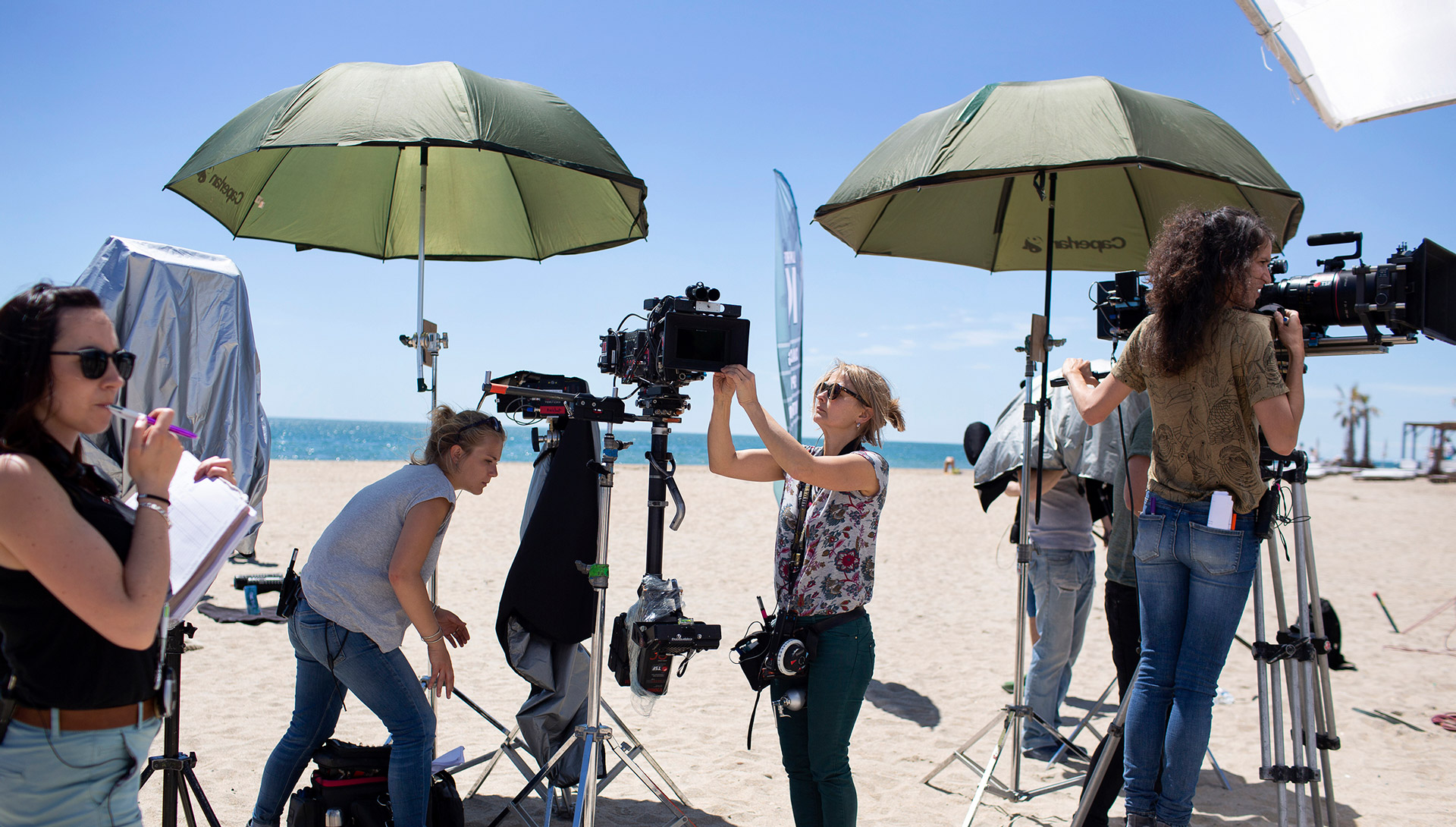 Filming of the series Candice Renoir Cécile Mella
In Occitanie, production companies looking for original and unusual locations, which are sometimes very different from the stereotypical image associated with them, can consult the Screen Occitanie website which is entirely dedicated to finding sets.

In winter, some parts of the Camargue appear to have come straight out of a film by Kazan about America in the 1950s, while the red earth hills around Lake Salagou are strangely reminiscent of Kenyan landscapes.
Marin Rosenstiehl
Head of the Occitanie film commission
"We have worked on the ambiance using photography to better adapt to the language of film. A director might show just three shots, but the place must tell a story." This year, his film commission is assisting, in Villefranche-de-Rouergue in the department of Aveyron, the crews of the US mini-series All the Light We Cannot See, produced by Netflix, on the Second World War and more specifically on the liberation in 1944 of the town of Saint-Malo. It turns out that one of the town's squares is home to a granite stone similar to that in Saint-Malo.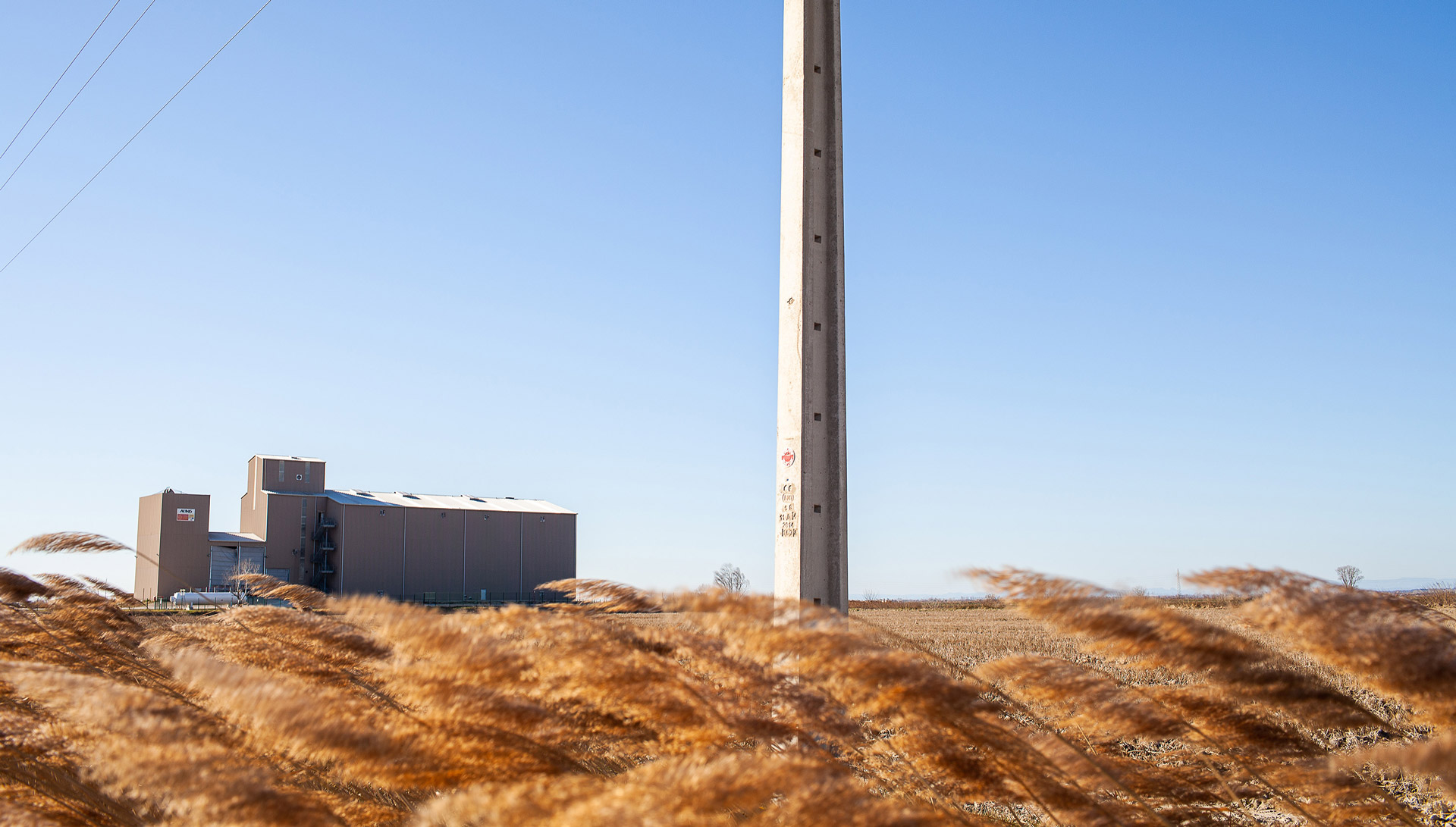 Little Camargue Bastien Defives pour Occitanie Films
Strengthening the local labour market
Development of the audiovisual ecosystem requires the film commissions to reinvent themselves while enabling them to strengthen the local industry. Promoting professionals (technicians, actors, performers, etc.) is one of their other responsibilities. In 2021, filming in Atlantic Loire Valley –which generated more than 4 million euros in revenue for the region– resulted in 167 technicians being recruited in the area, 71 leading roles and 1,077 extras roles being offered. "Our film office is part of Solutions&co, the economic development agency, alongside the regional offices of Atout France, Film/France CNC and Business France," explains Pauline Le Floch. "This synergy allows us to rely on a network of experts who are highly specialised in resource development."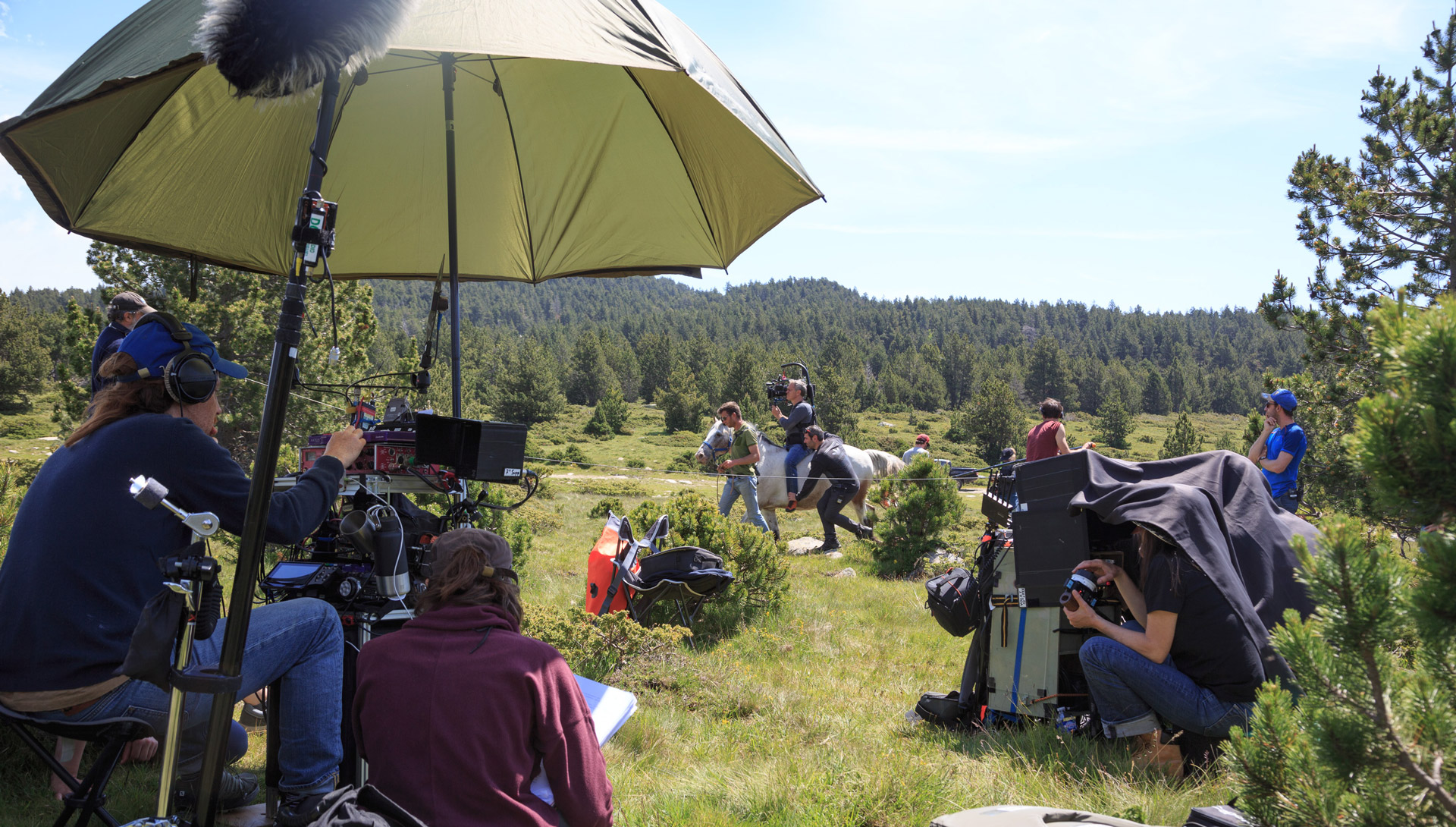 Shooting of the film Petaouchnok Maxime Beaufey for Occitanie Films
Training technicians, actors and performers who are ready to take part in filming is another way of contributing to the vitality of the local labour market. "It reassures production companies that they will find seasoned professionals outside the Paris area," says Marin Rosenstiehl. The film commission in Occitanie works closely with Travelling, a film and audiovisual school. In the space of four years, the region has attracted three daily shows, Chronicles of the Sun (France 2), Tomorrow is Ours (TF1) and Ici tout commence (TF1). "In television, crews recruit 80% of their staff locally. A daily show employs about 200 people a day and 600 a year. We had to adapt in terms of recruitment, logistics and studios." By 2024, Pics Studios, a complex covering more than 40,000 square metres with nine film sets, 13,000 square metres of production space and 6,000 square metres for training audiovisual professions, should be completed in Saint-Gély-du-Fesc, near Montpellier. This initiative is part of the France 2030 "The Great Image Factory" project, a national investment plan which aims to make France the European leader in filming and digital production.
2022 looks promising for France. In the Atlantic Loire Valley and Occitanie, about 15 fiction films are already in the pipeline, for example Le Pot-au-feu de Dodin Bouffant (by Tran Anh Hung), which is a film based on Marcel Rouffe's novel, starring Juliette Binoche and Benoît Magimel, and filmed near Segré in Maine-et-Loire, and Le Livre des solutions (by Michel Gondry), with Pierre Niney in the lead role, set in the Cévennes region of the Gard.